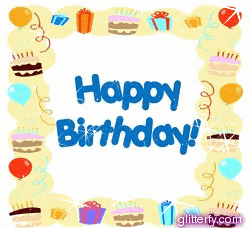 Today is my nephew, Lanning's, 2nd birthday! Happy Birthday little man! I heard he is not feeling well, so I'm hoping he is able to enjoy his birthday at least a little.

Andrea and Clay have gone back to Tennessee, and we are sad! :( We had a great visit, but it was just too short!! I am still loading pictures from our day trip to D.C. on Saturday, so I will post them as soon as I am done.

One last note: Congratulations to my cousin, Jen, and her husband, Jeremy, and to our friends Hilda and Jesse.! Last week Jen and Jeremy welcomed to their world two new babies, Micah and Gracie. Though the delivery was unexpected and the twins were small, they are doing well, and hopefully will be coming home today or tomorrow. Jen and Jeremy;s son Sam is due to have surgery on his ears on Wednesday, so please pray for them! And at 4:00 this morning, Hilda gave birth to Kyle David, weighing 8 pounds 8 ounces, and measuring 21 inches long! So exciting! Love you all, and thank you to God Almighty for two safe deliveries and three new babies!